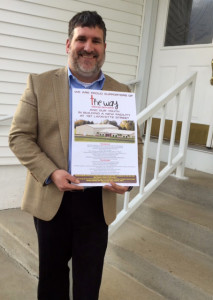 Of all the people who appreciate The Way, probably the most grateful are the parents of kids who attend our youth center.
Brother Russ Thomas, pastor of Donaldson Creek Baptist Church, is one such parent.  His children, Nathan and Molly, have benefited first-hand from our ministry.
So it's no surprise that Donaldson Creek has become our latest Proud Sponsor of The Way.
"I can't thank The Way enough for all it does for the youth of Trigg County," Brother Russ said. "You all are making a difference.
The church is located at 4572 Donaldson Creek Road. The phone number is (270) 924-0091.