Please register online for 2021-2022 School Year.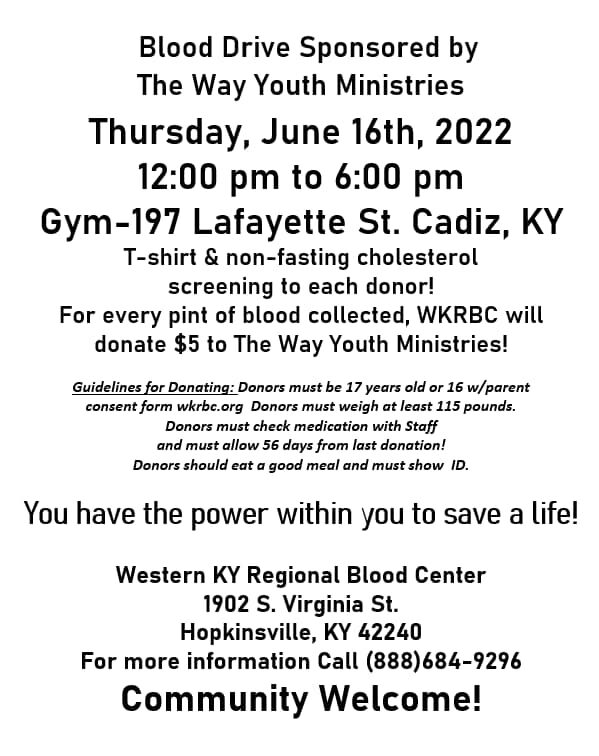 197 Lafayette St.

Closed of the Summer. See you in the Fall.

Go to our donations page to find out how to donate!
Check out our upcoming events and opportunities to participate in new trainings.
Watch the site and Facebook for upcoming programs during the school year.
The Youth of Trigg County wish to offer a Thank You to all who are supporting The Way.