197 Lafayette St.
You can now reach us at 270-522-6441 during regular operating hours.
Go to our donations page to find out how to donate!
Join us next Saturday December 7th from 12:30-6 at the Cadiz Baptist Annex for our Annual Mrs. Clause Cookie & Candy Bazaar.  Always lots of fun and lots of good treats before the parade!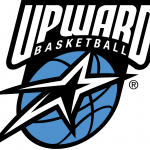 Thanks to Woodman Of The World and their representatives, Jesse and Margaret Sumner, Steve Darnell, Louise Fuller, and GiGi for once again replacing flags at The Way (US, Commonwealth, and Christian) when needed. Students helping with raising the flags include Jacob Whitter and Brooklyn Dixon.
Check out our upcoming events and opportunities to participate in new trainings.
Watch the site and Facebook for upcoming programs during the school year.
The Youth of Trigg County wish to offer a Thank You to all who are supporting The Way.
No recent Facebook posts to show