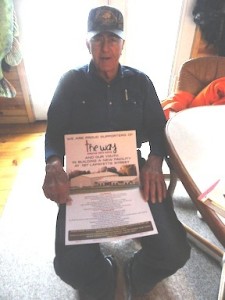 Billy Sumner believes in "helping people all I can." We thank him for helping this ministry by making Sumner Backhoe & Dozer the latest Proud Sponsor of The Way.
Billy, who grew up in the Land Between the Lakes, started his business back in 1973. Today, the 83-year-old specializes in installing septic tanks, digging basements, and connecting homes to water lines.
In fact, Billy says he's run most of the main water lines in Trigg County during the past 42 years.
He also offers demolition services, dewatering, disability retrofits, erosion control and excavation
Sumner Backhoe & Dozer is located at 4075 South Road. You can reach Billy at (270) 719-1221.