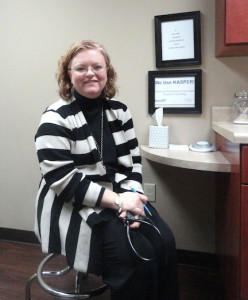 Dr. Shea Godwin understands that life-changing decisions can be made at a young age.
"When I was in seventh grade, my dad had a bad accident at work and was life-flighted to Vanderbilt in Nashville," she said. "From that point on, it's what I wanted to do."
As a ministry that hopes to bring young people to life-changing decisions for Christ, we welcome Godwin Family Practice as our latest Proud Sponsor of The Way.
Godwin Family Practice provides a number of services:  well-baby and well-woman exams, physicals for school, sports and employment, preventative medicine, help with addictions, and management of most medical conditions.  They can handle most health care needs in their clinic, but can order specialty consultation or referral when indicated.
The practice's overall mission is to provide individuals and families with quality and compassionate care with a focus on education, health, maintenance and wellness.
Godwin Family Practice is located at 250 Main Street, Suite D.  The phone number is (270) 522-6963.